Vidya Natarajan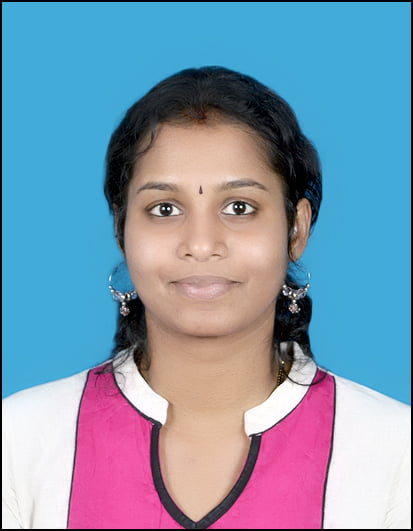 Location: Bangalore
Membership Grade: Professional Member
Contact Info
Social Links
General Experience
I am an Accredited Indexer, qualified with the Society of Indexers (SI) in 2018. With double post-graduate degrees in Science, one with a research background in Immunology, I have 5+ years of experience indexing academic books. Although my professional background has been in Science, I enjoy indexing works in diverse subject areas and have had the opportunity to index books in Humanities, Literature, Philosophy and Social Sciences. I work for self-publishing authors, publishers and E-publishing companies, preparing back-of-the-book indexes from PDFs and embedded indexes in MS Word, and welcome commissions for both.
Subjects
Related qualifications
MSc. (By Research in Immunology), 2006
MSc. Zoology, 2001
BSc. Zoology, 1999

//= $dbem_address;?> //= $dbem_address_2;?>
//= $dbem_zip;?>
Other skills
Embedded Indexing
I have worked on Embedded Indexing projects for Anthem Press and Cambridge University Press.
Proofreading
I have proof read Science books for CRC Press --Taylor and Francis.
Abstracting
I have created abstracts for over 100 articles for Wolters Kluwer journals.
Project Management
I have handled two projects for permission clearance for Oxford University Press, UK, and have managed three projects that involved development of online trackers for submission of manuscripts in development stages for Oxford University Press, US.
Training In Indexing
I have trained new appointees in indexing processes and also streamlined the process while working previously for an E-publishing company. (See LinkedIn profile for details.)
Training (Generally)
I was a teacher and trainer in Practical Cell Biology for undergraduate students at the University of Alberta in Canada. I have trained undergraduate students from different academic institutions in India on the practical applications of Bioinformatics.
Recent indexes include
Clients Include
Anthem Press, Bloomsbury Publishing, Grey House Publishing, J. Ross Publishing, Palgrave MacMillan, People's Medical Publishing House (PMPH, USA), Routledge, Springer Publishing Company, Self publishers.

Special Publication Type
Tools