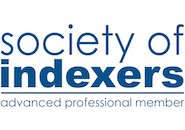 Sue Lightfoot, BA (Hons) PGCE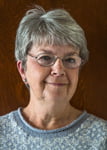 Location: POLPERRO, Cornwall
Membership Grade: Advanced Professional Member
Contact Info
Social Links
General Experience
I have been indexing for over 20 years, following a career in teaching. I served on the Executive Board of the Society for several years and led 'Introduction to Indexing' and 'Indexing Books for Children' workshops. In addition to my specialisms (below) I have indexed books on a wide variety of subjects. I am willing to work to short deadlines and during holidays.
Subjects
Education (All Areas)
My previous career was in teaching: French, EFL/ESL and primary school, including 12 years in an international school and university in Thailand. I have indexed countless books dealing with all areas of education.
Child Development
I have taught children from ages 5 to 16, and have indexed many books on child development. I also index books for children.
Linguistics - Applied
Degree in French; Thai language. With a lifelong interest in languages I have indexed numerous books on linguistics (applied and descriptive and theoretical) for major publishers.
French (Works About)
I have taught English in France, and French in England and Thailand. I continue to enjoy new books in French and have indexed many books on French language and literature.
English (Works About)
I read widely and have indexed many books on English language and literature.
Thailand
I lived in Thailand for 14 years, speak and read Thai (Prathom 6 Certificate) and have indexed numerous books on Thai language and culture. I was a proofreader for the Oxford-River Books English-Thai Dictionary (2004).
Asia
Especially SE Asia. I have lived in Laos and Thailand and have indexed countless books on all aspects of the region. I am the indexer for the journal of the Royal Society for Asian Affairs.
Food and Drink
I have indexed several books on nutrition and cookery and would love to index more, particularly on vegetarian, Thai and Indian food.
Knitting and Crochet
I have been knitting since childhood. I am interested in the history and practice of the art and would love to index books on the subject.
Related qualifications
BA (Hons) English & French; PGCE

//= $dbem_address;?> //= $dbem_address_2;?>
//= $dbem_zip;?>
Recent indexes include
Jaipaul N. Roopnarine, et al., Handbook of international perspectives on early childhood education, Routledge, 2018
Dougal Dixon, When the whales walked, QED, 2018
Christof Pforr and Ian Phau, Food, wine and China, Routledge, 2018
Soo-Ok Kweon and Bernard Spolsky, eds, The Asian EFL classroom, Routledge, 2019
Brian M. Fagan and Nadia Durrani, People of the earth (Fifteenth edition), Routledge, 2019

Clients Include
Oxford University Press
Multilingual Matters
Taylor and Francis
Garnet
Tall Tree
Scholastic

Special Publication Type
Biographies/ Autobiographies
I enjoy indexing biographies, and have indexed several over the years.
Children's Books And Materials
I have indexed countless books for children and welcome more commissions for this important work.
Textbooks
I have indexed several textbooks and welcome those for primary schools and language textbooks.
Travel Guides
I have indexed many travel guides, and particularly welcome those to Southeast Asia, USA and Cornwall!
Diaries And Letters
I have indexed several collections of diaries and letters.
Tools