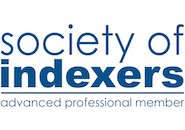 Ruth Ellis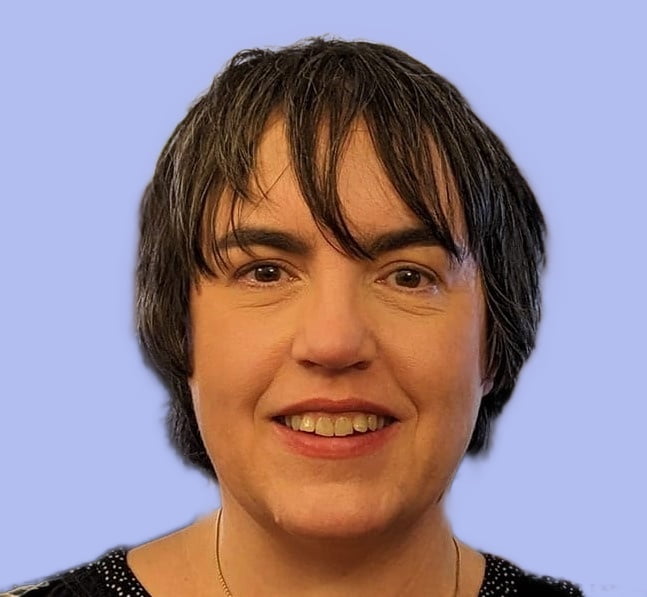 Location: LEEDS
Membership Grade: Advanced Professional Member
Contact Info
Social Links
General Experience
I have been indexing since 2010 and have indexed over 500 books. I particularly specialise in all aspects of food and drink, including science, technology and nutritional effects. My background is in management and consultancy roles in the chemical, food and drink industries. I am a graduate in chemistry and business studies. I index in these subjects at all levels from children's books to postgraduate texts. In September 2018 I was elected as a Director on the Society's Executive Board. I run the Society's social media accounts  and manage the website. I welcome short or long term projects and am happy to take on work at short notice.
Subjects
Food and Drink
This is my preferred subject specialism and I have worked on a wide range of books covering all levels from cookbooks to postgraduate texts. I also deal with books on drink, having indexed specialist and trade books on wine, whisky, and cocktails.
Cookery Books
I have indexed a wide range of cookery books and am usually available to work on them at short notice. Recent books I have worked on include titles for Tom Kitchin, Rose Elliot, Nadiya Hussain, Atul Kochar, Vivek Singh and Phil Vickery
Nutrition and Food Science
I have indexed a number of diet books including Dr Michael Mosley's The Fast Diet and follow ups. I have worked on nutrition books for particular illnesses as well as food intolerance. I have a background in the food industry so have also indexed books on food manufacturing, hygiene, additives and health & safety.
Gastronomy
I have experience of most of the world's cuisines. Recent work includes The Handbook of Molecular Gastronomy. I indexed the new edition of Anna Del Conte's Gastronomy of Italy as well as working on books published by the food specialists Prospect Books and Reaktion Books.
Chemistry
I have a BSc (Hons) in Chemistry and have indexed a range of chemistry books for the Royal Society of Chemistry and other publishers. A recent example is Comprehensive Organic Experiments for the Laboratory Classroom (RSC)
History and Philosophy Of Science
Examples of my work include a range of books for the Wellcome Collection looking at the history of various scientific fields and examining their collections. Recently publications include JohnJoe McFadden Life Is Simple (Basic Books 2021) and J Matthais Determann Space Science and the Arab World (I B Tauris 2017)
Popular Medicine (Works Intended For Lay Readers)
Recent works include Arnold van de Laar Under The Knife (John Murray) and Joseph Jebelli In Pursuit of Memory:The Fight Against Alzheimer's (John Murray) which was shortlisted for the 2017 Royal Society book prize. For children I have indexed Adam Kay's Kay's Anatomy and Kay's Marvellous Medicine
Environmental Science
I have worked on a number of texts covering green energy, recycling, and waste management. Examples include Sustainable Urban Energy Policy (Routledge), Renewable Sources for Biorefineries (RSC), and Rafael Jovine Light to Life(Short Books)
Natural History
I have indexed a number of books on evolution, landscape, wildlife, and ecology. Examples include Evolution: The Whole Story (Thames & Hudson), The Incredible Unlikeliness of Being (Quercus), A Tale of Trees (Short Books), Woods: A Celebration (National Trust), The Great British Year: Wildlife Through the Seasons (Quercus), Everyday Nature (Batsford) and How to See Nature (Batsford)
Sciences (All Areas)
I handle most science subjects aimed at a general reader and have worked on a number of titles for New Scientist and other publishers.
Industry/Industrial Studies
I am particularly interested in the history of manufacturing and have worked on titles examining different industries.
Management
I index both academic and general management texts.
Social History
I have a special interest in food history and culture. I have worked on titles for Prospect Books and Reaktion Books in this field.
Handicrafts
I have a particular interest in embroidery and textiles. I have worked on a range of arts and craft books for Batsford and fashion history for Thames & Hudson.
Japan
I have Japanese relatives and have travelled in Japan so am familiar with the country, culture and food. I have also studied Japanese business methods and worked for a Japanese company in my earlier career.
Related qualifications
BSc (Hons) Chemistry and Business Studies

//= $dbem_address;?> //= $dbem_address_2;?>
//= $dbem_zip;?>
Other skills
Embedded Indexing
I use Index Manager for both Word and InDesign embedding and CUP indexes
Recent indexes include
Róisín Burke, Alan Kelly, Christopher Lavelle, Hervé This vo Kientza, Handbook of Molecular Gastronomy, CRC Press, 2021
Emma Young, Super Senses, John Murray, 2021
Johnjoe McFadden, Life Is Simple, Basic Books, 2021
Joy Manning, Is Our Food Killing Us?, Thames & Hudson, 2021
Daniel Galmiche, French Countryside Cooking, Nourish Books, 2021
Dr Michael Mosley, The Fast 800, Short Books, 2019

Clients Include
I have worked on texts for 60 different clients, both directly with authors and organisations but also with a large range of publishers including:
Cambridge University Press
Dorling Kindersley
HarperCollins
John Murray
Pavilion
Penguin Random House
Thames & Hudson
Short Books

Special Publication Type
Anthologies And Collected Works
.
Biographies/ Autobiographies
.
Children's Books And Materials
.
Journals (Learned And Professional)
.
Tools
SKY INDEX
INDEX MANAGER
IndexConvert