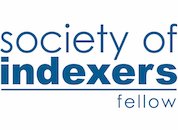 Rohan Bolton, BA, FRGS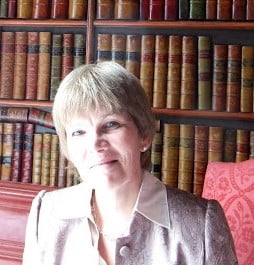 Location: CHALFONT ST GILES
Membership Grade: Fellow
Contact Info
Social Links
General Experience
Indexing since 2005. Achieved Fellowship status in 2011. Fifteen years as a professional librarian, including European Parliament and House of Commons libraries. Freelance researcher into EU and UK politics for ten years. Active member within the Society of Indexers and long-standing member of the European Information Association until its closure. Family connections give me a strong interest in Africa, Central America and Spain.
Subjects
European Union
Good knowledge based on career on European Desk of House of Commons library and European Parliament information office. Many books indexed on the EU institutions and other topics such as New Labour in Europe.
Africa
Life-long interest. Recent topics include Boko Haram, the Ebola epidemic, Uganda, China in Africa and Ethiopia. I recently indexed the 3rd edition of John Iliffe's Africa: the history of a continent (CUP) and Social media and politics in Africa (Zed Books).
Current Affairs
Good general knowledge, both national and international. Recent indexes include: From crash to defeat: diaries 2007-2018 (Alastair Campbell) and Getting to zero: a doctor and a diplomat on the Ebola frontline (Zed Books).
Politics
Many indexes on UK, Africa, Europe, the US and the Middle East. Recently completed: The Emperor is naked: on the inevitable demise of the nation state by Hamid Dabashi.
International Relations
A range of titles on China, Palestine, the Arab Spring, the Middle East and Africa.
Government
Recent indexes include: Dramas at Westminster: select committees and the quest for accountability (Manchester UP) and Malawi: economy, society and political affairs (Zed Books).
Modern History
A wide range including the Chinese Cultural Revolution, Syrian conflict, Arab spring and Putin's Russia. I recently indexed The Kremlin letters: Stalin's wartime correspondence with Churchill and Roosevelt by Reynolds and Pechatnov (Yale University Press).
Development Studies
Examples include: Pablo Yanguas, Why we lie about aid (Zed Books) and Andrew Brooks, The end of development: a global history of poverty and development (Zed Books).
France
I speak French and have travelled extensively in France, including Strasbourg as part of my career with the European Parliament.
Spain
Good knowledge of Spain, speak reasonable Spanish and had a villa in Murcia, Spain for ten years.
Middle East
A number of indexes about this region on, for example, Iran, Jordan, Syria, Palestine and the Euphrates basin.
LGBT Studies
I have indexed a few books in this area for Zed Books, most recently United Queerdom by Dan Glass.
Related qualifications
B.A. Librarianship

//= $dbem_address;?> //= $dbem_address_2;?>
//= $dbem_zip;?>
Other skills
Recent indexes include
Jones, Rebecca, At the crossroads: Nigerian travel writing and literary culture in Yoruba and English, Boydell and Brewer, 2019
Carmody, Padraig, Africa's shadow rise: China and the mirage of African economic development, Zed, 2020
Dronfield, Jeremy, The boy who followed his father into Auschwitz, Penguin, 2019
Wester, Karin, Intervention in Libya: the Responsibility to Protect in North Africa, Cambridge University Press, 2020

Clients Include
Zed Books
I.B. Tauris
International African Institute (SOAS)
Cambridge University Press
John Harper
Bradt Travel Guides

Special Publication Type
Travel Guides
Many for Dorling Kindersley, Bradt Travel Guides and Meru Publishing.
Textbooks
Mainly politics, EU and international relations for Zed Books, I.B. Tauris, OUP and CUP.
Tools