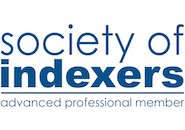 Roger Bennett
Location: CREWE
Membership Grade: Advanced Professional Member
Contact Info
General Experience
Retired senior official in the Translation Service of the European Commission with long experience of indexing and tabling publications in all areas of law, especially European and international. Also particularly experienced in various areas of history, archaeology and Asian affairs. Accredited since 2005.
Subjects
Archaeology
Regular indexer of archaeology texts and reports, including the major two volume report on Star Carr.
History (All Areas)
Regular indexer of historical works.
Buddhism
Practising Buddhist (Theravada tradition) and regular indexer of books for a major Buddhist publisher
Asia
Regular indexer of works on Asia, especially South-East Asia and China.
Thailand
Thai speaker and student of Thai culture for 20+ years.
Linguistics - Descriptive and Theoretical
Graduate in Modern Languages and indexer of several large volumes on descriptive and comparative linguistics.
Related qualifications
MA (Oxon), Modern Languages
Postgraduate Certificate in Education with Distinction in the Theory and Practice of Education

//= $dbem_address;?> //= $dbem_address_2;?>
//= $dbem_zip;?>
Other skills
Embedded Indexing
Extensive experience of embedded indexing in Word for major publishers.
Clients Include
Bloomsbury (Hart), Cambridge University Press, Edward Elgar, Triratna Foundation

Special Publication Type
Tools
CUSTOM INDEXING SOFTWARE
TExtract