Nicolas James, B.A. (Hons), M.L.S.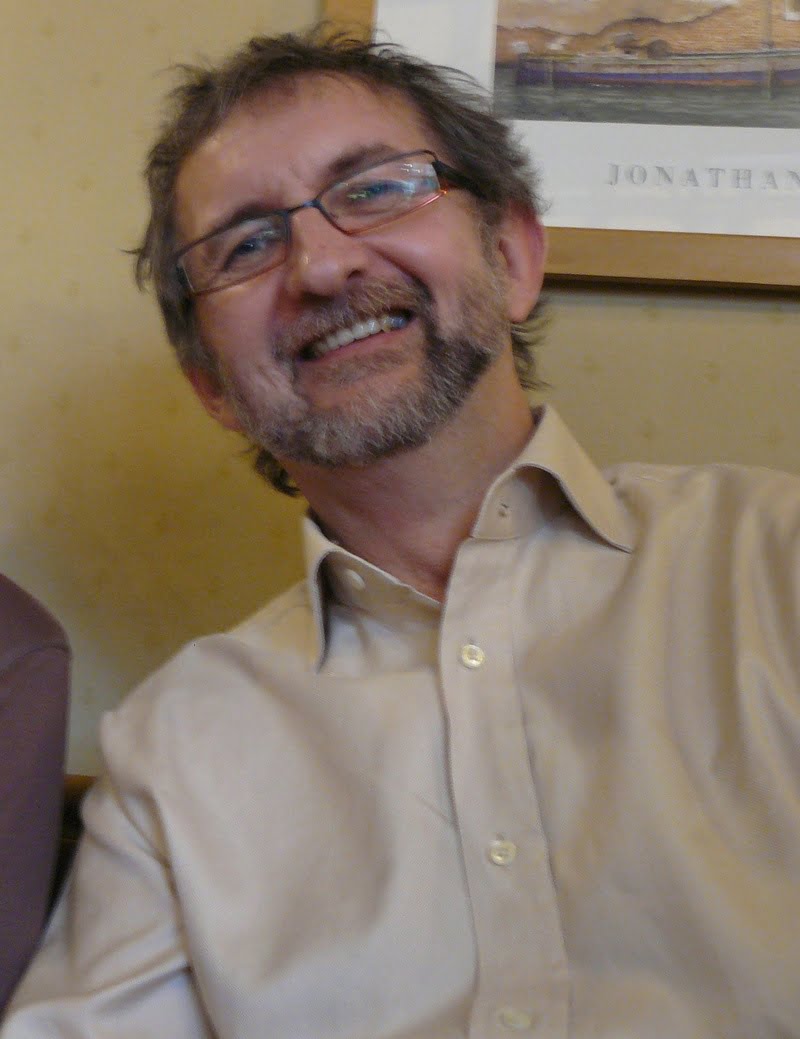 Location: CHESTERFIELD
Membership Grade: Professional Member
Contact Info
Social Links
General Experience
I began indexing books in 2008, shortly before retiring from work as a full-time librarian. My first commission (Gabriella Lazaridis' Women's Work and Lives in Rural Greece: Appearances and Realities (Ashgate, 2009)) set the tone for much of what was to follow. Word of mouth led to a number of commissions related in some way or other to women's lives, social anthropology and, later, the Middle East. In the years since then I have built my profile around a broad sweep of arts and social sciences books, and have supplemented my indexing work with proofreading and copy-editing services.

I always see my relationship with authors and editors, whether I'm indexing, proofreading or copy-editing, as collaborative teamwork – everyone pulling together for the same objective. To this end I like to work constructively and co-operatively with my clients, ensuring that the finished index matches their expectations as closely as possible, and that indexes and finished texts are appropriate, approachable and attractive for their readers.
When I am not doing one or other of these tasks, alongside the usual activities of an erstwhile librarian, I am currently busy carrying out my secretarial duties for my local GP surgery's Patient Participation Group, editing my local CAMRA (Campaign for Real Ale) magazine, walking with Sandy the dog, or taking advantage of my season card to watch Huddersfield Town Football Club in action!
Subjects
Art and Design
Books indexed include:
Marsha Meskimmon. Contemporary Art and the Cosmopolitan Imagination. Routledge, 2010
Dorothy Rowe. After Dada: Marta Hegemann and the Cologne Avant-Garde. Manchester University Press, 2013
Emanuela Cervato. A System That Excludes All Systems: Giacomo Leopardi's Zibaldoni di pensieri. Peter Lang, 2017
Cinema and Film
Books indexed include:
Jean-Pierre Boulé and Enda McCaffrey. Existentialism and Contemporary Cinema: A Sartrean Perspective. Berghahn, 2011
Jean-Pierre Boulé and Ursula Tidd (eds). Existentialism and Contemporary Cinema: A Beauvoirian Perspective. Berghahn, 2012
Cultural Studies
Books indexed include:
Dimitrina Spencer and James Davies (eds). Anthropological Fieldwork: A Relational Process. Cambridge Scholars Publishing, 2010
Irene Maffi and Rami Daher. The Politics and Practices of Cultural Heritage in the Middle East: Positioning the Material Past in Contemporary Societies. I.B. Tauris, 2014
Valerio Simone. Tourism and Informal Encounters in Cuba. Berghahn, 2016
Politics
Books indexed include:
Nina Fishman. Arthur Horner: A Political Biography. Volume 1 1894–1944 & Volume 2 1944–1968. Lawrence and Wishart, 2010
Reynolds, Chris. Sous les pavés…The Troubles: Northern Ireland, France and the European Collective Memory of 1968. Peter Lang, 2014
Giorgios Karyotis and Roman Gerodimos (eds). The Politics of Extreme Austerity: Greece in the Eurozone Crisis. Springer, 2015
Social Sciences (All Areas)
Books indexed include:
Scott Soo. The Routes to Exile: France and the Spanish Civil War Refugees, 1939–2009. Manchester University Press, 2013
Ursula Tidd. Jorge Semprun: Writing the European Other. Routledge, 2014
Danièle Joly and Khursheed Wadia. Muslim Women and Power: Political and Civic Engagement in West European Societies. Palgrave Macmillan, 2017
Middle East
Books indexed include:
Clarissa de Waal. Everyday Iran: A Provincial Portrait of the Islamic Republic. I.B. Tauris, 2015
Daniele Cantini. Youth and Education in the Middle East: Shaping Identity and Politics in Jordan. I.B. Tauris, 2016
Noura Saber Al-Mazrouei. The UAE and Saudi Arabia: Border Disputes and International Relations in the Middle East. I.B. Tauris, 2016
Related qualifications
Publishing Training Centre. Basic Proofreading

//= $dbem_address;?> //= $dbem_address_2;?>
//= $dbem_zip;?>
Other skills
Copy-Editing
I have undertaken several copy-editing commissions, mainly monographs relating to the contemporary Middle East, written by authors whose first language is not English.
Proofreading
I have undertaken a substantial amount of proofreading work, having first successfully completed the Publishing Training Centre course in basic proofreading. Work has ranged from postgraduate research proposals through journal articles to monographs.
Cataloguing And Classification
I was a professional cataloguer and classifier for 30 years, working in both public and academic libraries. I was in charge of cataloguing and classification sections at Sheffield City Libraries (15 years) and the University of Leicester (11 years). In the last six years at Leicester this was part of my role as Senior Bibliographical Officer.
Embedded Indexing
I have some experience undertaking embedded indexing for monographs utilising Word and PDF.
Recent indexes include
Danielle Sands, Animal Writing: Storytelling, Selfhood and the Limits of Empathy , Edinburgh University Press, 2019
Dorothy Price, German Expressionism: Der Blaue Reiter and its Legacies , Manchester University Press, 2020
Marsha Meskimmon, Transnational Feminisms, Transversal Politics and Art: Entanglements and Intersections, Routledge, 2020
Xavier Aladana Reyes, Gothic Cinema, Routledge, 2020

Clients Include
As well as those authors and editors referred to above, other clients include Gill Allwood, Tina Burrett, Phil Cohen, Olaf Corry, Graham M. Davies, Mark Honigsbaum and Matt Rubery (among many others).

Special Publication Type