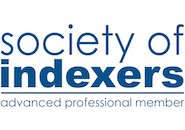 Geraldine Begley, BSc
Location: DONEGAL TOWN
Membership Grade: Advanced Professional Member
Contact Info
Social Links
General Experience
I have been a full-time freelancer since 2000.
I am available all year round and at short notice.
Subjects
-Wellbeing, Self-Help and Personal Development
.
Related qualifications
BSc in Biology, Chemistry and Mathematics
Higher Diploma in Education
Higher Diploma in Science in Computing

//= $dbem_address;?> //= $dbem_address_2;?>
//= $dbem_zip;?>
Other skills
Proofreading
I proofread articles for scientific journals.
Abstracting
I write abstracts for an engineering database.
Recent indexes include
Xianguang Hou,
The Cambrian Fossils of Chengjiang, China
, Wiley, 2017
Bent Flyvbjerg,
The Oxford Handbook of Megaproject Management
, Oxford University Press, 2017
Michael Stanley,
Stories of Ireland's past. Knowledge gained from NRA roads archaeology
, Wordwell, 2017
Patrick Gunnigle,
Human resource management in Ireland
, IPA, 2017
Clients Include
Educational Company of Ireland
Institute of Public Administration
Irish Academic Press
Oxford University Press
Wordwell

Tools