Dino Costi, BA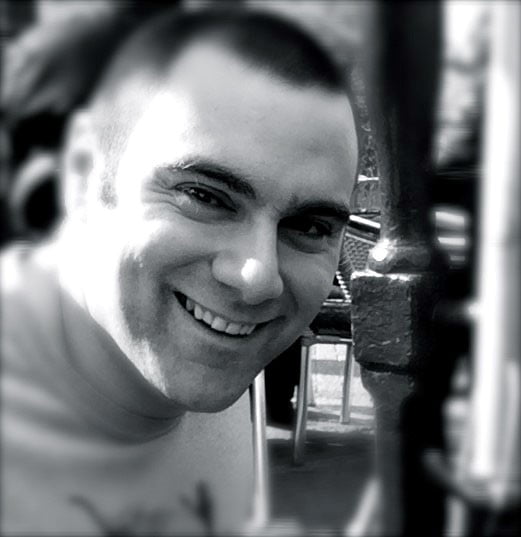 Location: WIRRAL
Membership Grade: Professional Member
Contact Info
General Experience
I am a freelance indexer with years of experience in editing and marketing, as well as being a published novelist. I hold a degree in English Language and Literature, and have nurtured a further interest in the broad areas of history, culture and linguistics. I am available for projects all year round, and have indexed titles in a wide variety of genres (see the bottom of the page for a selection of recent titles).
Subjects
English Literature
This was the subject of my BA degree and is an ongoing interest of mine.
Cinema and Film
I am currently studying for an MA in Documentary Film-making and am a keen fan of cinema.
Drama/Theatre
I studied many dramas during the course of my English Literature degree, and have written stage-plays in my spare time.
Cultural Studies
My background as a student of literature, film and language has given me substantial knowledge in the broad field of contemporary culture.
Broadcasting
I have been exploring this subject as part of my MA in Documentary Film-making.
Literature and Poetry In English
A subject of my BA degree. I am also myself a published author.
Personal Development
I have worked on texts which specialise in self-development in the business world as well as in everyday life.
Football
This is a hobby of mine – I am knowledgable on both past and current professional football events.
Self-Help
This is a personal interest of mine, and I also have experience indexing and proof-reading texts of this nature.
Media Studies
I have experience of working in this broad field, both as an editor and in marketing; and I am also studying film-making on an MA course.
Mythology/Folklore
I have read widely on the subject of old mythologies, ranging from those of Ancient Greece and Rome, to the medieval Norse and Celtic.
Current Affairs
I am an avid follower of contemporary politics in Europe and the USA.
History (All Areas)
I have studied the events, art and literature of a wide number of historical periods, ranging from the Middle Ages to 20th Century Europe.
Linguistics - Applied
I have experience of working as a teacher of English as a foreign language, and hold an accredited CELTA qualification.
Linguistics - Descriptive and Theoretical
I have studied the workings of the English language extensively, both during my degree and my time in teaching English to foreign learners.
Philosophy (All Areas)
I have previously created an index to four volumes on medieval philosophy.
Medieval History
I have worked on indexes relating to the Crusades and to the philosophy of this period.
Related qualifications
BA English Language and Literature

//= $dbem_address;?> //= $dbem_address_2;?>
//= $dbem_zip;?>
Recent indexes include
Griffiths, Chris and Costi, Melina, The Creative Thinking Handbook, Kogan Page, April 2019
Crowley, Roger, Accursed Tower, Yale University Press, October 2019
Van Dyke, Christina; Arlig, Andrew W., Medieval Philosophy (4-vol. set), Routledge, October 2019
Webb, Lucy, Communication Skills in Nursing Practice, SAGE, December 2019
Ekhomu, Ona, Boko Haram: Security Considerations and the Rise of an Insurgency, Taylor & Francis, November 2019
Dowrick, Christopher, (ed.), Global Primary Mental Health Care: Practical Guidance for Family Doctors, Routledge, December 2019
Kanaani, Mitra (ed.), The Routledge Companion to Paradigms of Performativity in Design and Architecture, Routledge, December 2019
Clemens, Randy S.; McBeth, Mark K., Public Policy Praxis: A Case Approach for Understanding Policy and Analysis, Routledge, March 2020
Olson, Gary, Planning and Designing the IP Broadcast Facility: A New Puzzle to Solve, Routledge, March 2020
Raval, Vasant, Corporate Governance: A Pragmatic Guide for Auditors, Directors, Investors, and Accountants, Auerbach Publications, April 2020

Tools