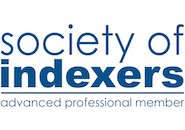 Shirley May, BSc (Hons), PGCE, ODA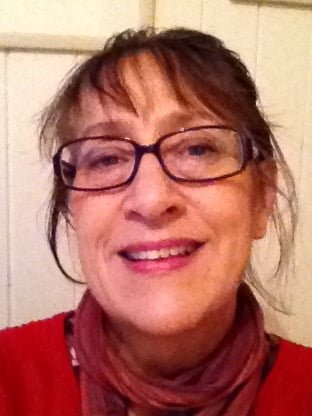 Location: HOVE
Membership Grade: Advanced Professional Member
Contact Info
General Experience
Worked for Indexing Specialists (UK) Ltd 1994 till 2008, indexing a wide range of topics and readership levels. Went freelance in 2008, and since then have indexed mostly academic books in the areas of biochemistry, nanotechnology, microbiology, electronics, imaging methods, medicine. Recent titles include: "Diatom Nanotechnology" (Dusan Losic, published by the Royal Society of Chemistry) and "Fast Facts: Immuno-oncology" (Clarke/Li) published by Health Press Ltd.
I am also a practising and teaching artist (www.shirleymay.co.uk) and interested in art history and anything to do with painting.
Subjects
Drawing and Painting
I paint, and teach painting. I have a Certificate in Art, and a Certificate in Printmaking (Brighton University) My website is www.shirleymay.co.uk where I show a range of my works.
Biology
I have a degree in biological sciences from University of East Anglia, which included study of chemistry, physics, genetics, physiology, ecology, statistics, physical chemistry. My specialism was biochemistry. Books indexed include "Diatom Nanotechnology" (Losic), "Biocatalysis in Organic Synthesis – The Retrosynthesis Approach" (Turner/Humphries) and many others. See also specific areas of biochemistry, biotechnology, microbiology listed below.
Biotechnology
I have indexed many books on nanotechnology, stretchable electronics, polymer-graphene nano-composites, acoustic microscopy, ultrasonic imaging, NMR in drug discovery, bio-interfaces, diatom nanotechnology.
Medicine and Health (All Areas)
I worked in NHS operating theatres for ten years and am a qualified Operating Department Assistant (ODA City & Guilds). I have indexed a wide range of medical books, including "Inflammatory Disease of Blood Vessels" (Hoffman, Blackwell Publishing, 2011), "Successful Strategies for the Discovery of Antiviral Drugs" (Desai/Meanwell, 2013, Royal Society of Chemistry), "Handbook of Medicinal Chemistry" (Davis/Ward, 2014, Royal Society of Chemistry), "In Silico Medicinal Chemistry" (Nathan Brown).
Art History
I have some knowledge of art history and have compiled the index to an encyclopaedia of art, and the index to a catalogue for an exhibition at the Foundling Museum in London. I am particularly interested in Impressionist painters.
Tennis
I have played tennis For twenty-five years, and followed the players in various tournaments as an interested spectator. Rafa is my absolute fave.
Microbiology
Covered in my degree studies. I have indexed various books on microbiology, including "Vaccinology: Principles and Practice" (Morrow, Sheikh, Schmidt, Davies); "Successful Strategies for the Discovery of Antiviral Drugs" (Desai/Meanwell)
Biochemistry
Biochemistry was my final year specialism for my degree. I have indexed various biochemistry textbooks including "Protein Engineering Handbook" (Lutz), "Polymer—Graphene Nanocomposites" (Vikas Mittal), "New Applications of NMR in Drug Discovery and Development" (Garrido/Beckmann), "Quantitative Proteomics" (Evers/Gaskell), "2-Oxoglutarate-Dependent Oxygenases" (Hansinger/Schofield)
//= $dbem_address;?> //= $dbem_address_2;?>
//= $dbem_zip;?>
Recent indexes include
Michael Berger, Nanoengineering, Royal Society of Chemistry, 27.9.19
Turner/Jenkins, Fast Facts: Diagnosing Amyotrophic Lateral Sclerosis, S. Karger Publishers Ltd, 13.6.19
Gopinadhan Paliyath, Post harvest Biology and Nanotechnology, Royal Society of Chemistry, 14.8.18
Kempf/Kutzner/Feit/Smoller, Atlas of Dermatopathology, Tumors and Cysts, Wiley Health Sciences, 29.5.18

Clients Include
Royal Society of Chemistry
S. Karger Publishers Ltd
Wiley Health Sciences

Tools