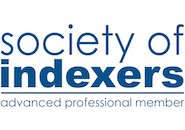 Chantal Hamill

Location: LINLITHGOW
Membership Grade: Advanced Professional Member
Contact Info
General Experience
I have been indexing since 1990. I am a former law librarian and welfare adviser, and have considerable experience of legal indexing and legal tabling. I also index most non-scientifc subjects.
I am a native French speaker and bilingual. I was brought up and educated in France. I graduated in Paris (English Studies).
I occasionally write on local history in Scotland.
I am generally available in the holiday season. I have indexed around 1000 books in my career. A few of them are mentioned below.

Subjects
Law (All Areas)
Very experienced legal indexer, both English, Scottish, foreign and international law. Parker and Majundar: Merger Control (Hart Publishing); Teubner: Networks as Connected Contracts (Hart); Fordham: Judicial Review (Hart); McManus: Environmental Law in Scotland (EUP); Selejan-Gujan: The Constitution of Romania (Hart); Ashton: Taxation in Guernsey (Key Haven)
English Literature
Degree in English; Poplawski: English Literature in Context (CUP); Brown: The Literature of Ireland (CUP); Graham and Ward: Cambridge History of African American History (CUP); Raffield: Shakespeare's Imaginary Constitution (Hart); Edlich-Muth: Malory and his Contemporaries (Boydell & Brewer); Ward: Sex, Crime and & Literature in Victorian England (Hart)
Literature and Poetry In Foreign Languages
I can index all aspects of French literature; born and brought up in France to degree level; Elsner: Mourning and Creativity in Proust (Palgrave Macmillan). Burgwinkle: Cambridge History of French Literature (CUP)
Politics
British and international politics. Bryson: Redefining Social Justice: New Labour, Rhetoric and Reality (MUP); Levgold: Return to Cold War (Polity)
European History
All countries and period, but particularly Germany and France as I understand the language
European Union
I have indexed well over a hundred books on the subject. Cremona et al: The EU and International Dispute Settlement (Hart Publishing);
French (Indexing In)
Bilingual French speaker.
History (All Areas)
I am a passionate reader of history books and feel equal to any subjects and places. Yuan: History of Chinese Civilisation (CUP, 4 vols)
Local History
I have researched and written on 17th century Livingston and West Lothian and was involved with the Scottish Local History Forum for a long time
Current Affairs
I have indexed SIPRI Yearbooks for years; Anne Stenersen: Al Qaida in Afghanistan (CUP); Selwyn: Workers, State and Development in Brazil (MUP); Primoratz: Terrorism: A Philosophical Investigation (Polity); Smith: North Korea: Markets and Military Rule (CUP)
International Law
I have indexed well over a hundred books on the subject. Dupuy and Vinuales: International Environmental Law (CUP); Schabas: Introduction to the International Criminal Court (CUP); Irish Yearbook of International Law' (Hart); D'Ascoli: Sentencing in International Criminal Law (Hart; Subedi: International Investment Law (Hart); Dawar: Legality of Bailouts and Buy Nationals (Hart); Jakobson & Melvin: The New Arctic Governance (SIPRI)
Social History
Lilt: The Invention of Celebrity (Polity)
European History
Kicharov: Republican Europe (Hart Publishing)
Legal Tabling
Experience of tabling both British and international material
Philosophy (All Areas)
Kant: The Metaphysics of Morals (CUP); Melamed and Rosenthal: Spinoza's Theological Political Treatise (CUP); Fritzman: Hegel (Polity)
Social Sciences (All Areas)
Hodge: Social Semiotics (Polity)
International Relations
Eeckhout and Lopez-Escudero: The EU's External Action in Time of Crisis (Hart); Picker, Wang and Zhou: The China-Australia Free Trade Agreement: a 21st Century Model (Hart)
France
All aspects of the country, history, language, politics, travel and literature; Clarke: France in the Age of Organisation (Berghan); Boyron: French Constitution(Hart); Burgwinkle: Cambridge History of French Literature (CUP)
French (Works About)
Bilingual French speaker. Elsner: Mourning and Creativity in Proust (Palgrave Macmillan). Burgwinkle: Cambridge History of French Literature (CUP)
Sociology
Shaw: Shopping (Polity); Hibou: The Force of Obedience (Polity); Kaufman: Love Online (Polity); Turner: The Religious and the Political: A Comparative Sociology of Religion (CUP); Howson: The Body in Society (Polity)
Religious History
Madden: Paddington Prophet (Manchester University Press)
Employment Law
I used to represent claimants at employment tribunals in Scotland. Fenwick and Novitz: Human Rights at Work (Hart Publishing); Bruun et al: European Social Charter and the Employment Relation (Hart Publishing)
Finance
Davies: The Financial Crisis (Polity); Gulliver & Payne: Corporate Finance Law (Hart); McNeil: Law of Financial Instruments (Hart)
Criminal Law
Cunneen and Hoyle: Debating Restorative Justice (Hart); Brown: Criminal Evidence and Procedure (Avizandum)
Eu Law
Extensive experience in the subject; Oliver: Free Movement of Goods in the European Union (Hart); Ortiz Blanco: Market Power in EU Antitrust Law (Hart); Silva Morais: Joint Ventures and EU Competition Law (Hart)
Cultural Studies
Bourdieu: Manet: A symbolic Revolution (Polity); Zamora and Behrens: Foucault and Neoliberalism (Polity); Shaw: The Three Amigos (MUP); Floyd & Wilson: Occult Knowledge, Science and Gender on the Shakespearean Stage (CUP); Goddard: Popular TV in Authoritarian Europe (MUP)
Warfare/Defence
Schmitt: Writing on War (Polity); SIPRI Yearbooks; Hall & Malesovic: Nationalism and War (CUP)
Property Law
Bright: Modern Studies in Property Law (Hart)
Medieval History
Lees: Cambridge History of Early Medieval English Literature (CUP)
Modern History
Van Gastek: WTO History (WTO)
Related qualifications
Maitresse-es-Lettres; DipLIb

//= $dbem_address;?> //= $dbem_address_2;?>
//= $dbem_zip;?>
Other skills
Recent indexes include
Larson & Gill,
Organizations and Identity
, Polity, 2017
Yardigi,
The Political Economy of the Kurds of Turkey
, CUP, 2017
Picker, Wang & Zhou (eds),
The China-Australia Free Trade Agreement
, Hart, 2017
Dannreuther,
Energy Security
, Polity, 2017
Yang,
Mental Health in China
, Polity, 2017
Biggs,
Step by Step Guide to Wills and Probate
, Wildy, 2017
Clients Include
Hart Publishing
Edinburgh University Press
Cambridge University Press
Polity
SIPRI
Manchester University Press
Wildy

Special Publication Type
Biographies/ Autobiographies
Samoyault: Roland Barthes: A Biography (Polity); Muller-Doohm: Habermas (Polity)
Directories And Yearbooks
SIPRI Yearbooks; CYELS Yearbooks
Textbooks
Sullivan: Course Notes: Contract Law (Hodder); Welfare State Reader (Polity)
Tools